ASML
Flow Architect/Analyst (Environmental Control & Infrastructure department)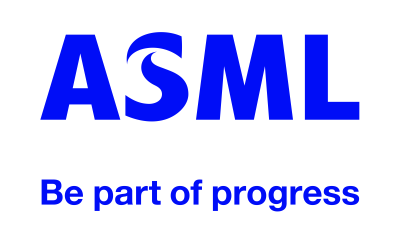 | | |
| --- | --- |
| Bedrijf | ASML |
| Type | Jobs |
| Werkgebied | Delft |
| Sector | Engineering |
| Website | https://www.workingatasml.com/students?ppc=CAM-57 |
Omschrijving:
Flow Architect/Analyst (Environmental Control & Infrastructure department)
Are responsibility and ownership your key strengths? Can you translate (high-level) performance requirements into a flow architecture and do you take the lead in getting technical issues solved? Do you see the big picture without missing the important details and are you capable to provide technical direction through different development phases; while focusing on performance, financial as well as industrialization aspects? Then we want to get in touch with you.
Job Mission      
ASML's Development & Engineering (D&E) sector is responsible for the specification, design and integration of the ASML machines. In this sector, the department of Environmental Control & Infrastructure (EC&I), specifies, designs and does the functional integration of the various (sub-)modules  and architectures related to the flow and thermal domains. The department consists of discipline- and function-oriented groups where emphasis lies on particular knowledge/skills, architecture or modules in ASML machines.
In the position of Flow Architect, you are responsible for the conceptualization, specification and functional integration of flow architectures or subsystems. You are the technical lead for an important part of the Flow & Thermal architecture of ASML's lithography tools!
Job Description
The work consists of a translation of the overall system design into an architecture that meets these requirements; a creation of the budgeting to the different users in the system, and communication to, and where necessary negotiation between, the users. The other main part of the work is to bring the system into operation with all the specified functions and a verification test to prove that the architecture or subsystem is working as intended during the specification phase.
The Flow Architect reports to the Group Leader as well as the Project Leader(s). He or she maintains regular alignment with the owner of the overall function which his or her deliverables contribute to. Project team sizes vary from a few FTE to more than twenty FTE, a substantial part of which may be at a co-developer.
Main responsibilities
Understand the function of the media at the end users inside the lithography tool
Perform analyses and calculations to predict the functionality of the flow architecture or subsystem (pressure drop budgeting, flow budgeting, humidification, gas purity)
Where necessary increase group competence by literature research, experimental testing or supervision of external research partners
Negotiate, define, document and present the specifications of flow architecture or subsystem
Translate these specifications into conceptual designs and act as counterpart and guidance during the 3D design process
Take care of the functional integration of the architecture or subsystem: prove, document and present its proper functioning with offline and machine tests
Troubleshoot issues related to the architecture or subsystem, or the larger Flow & Temperature domain inside the tools
Education
Technical BSc or MSc (preferred) Degree in Mechanical Engineering, Applied Physics, Chemical Engineering or a closely related field of study.
Experience
Solid theoretical and practical experience with heat and mass transfer phenomena and applications
Affinity with measurement tools and setting up of experiments
Personal Skills
Highly motivated team player with excellent social, coordination and communication skills
Able to perform in highly dynamic environment
Ability to organize work effectively and having a systematic approach in problem solving
Ability to provide technical direction, motivate and convince a team of professionals
Pragmatic and result-oriented attitude
Good communication skills and good command of the English language (both written and verbal)
For questions, contact Dirk Renckens: 06-24897042 or dirk.renckens@asml.com
Keywords:
Flow & Thermal, F&T, Environmental Control & Infrastructure, EC&I, Flow Architect, Mechanical Engineering, Werktuigbouwkunde, Applied Physics, Toegepaste  Natuurkunde, Chemical Engineering, Chemische Technologie