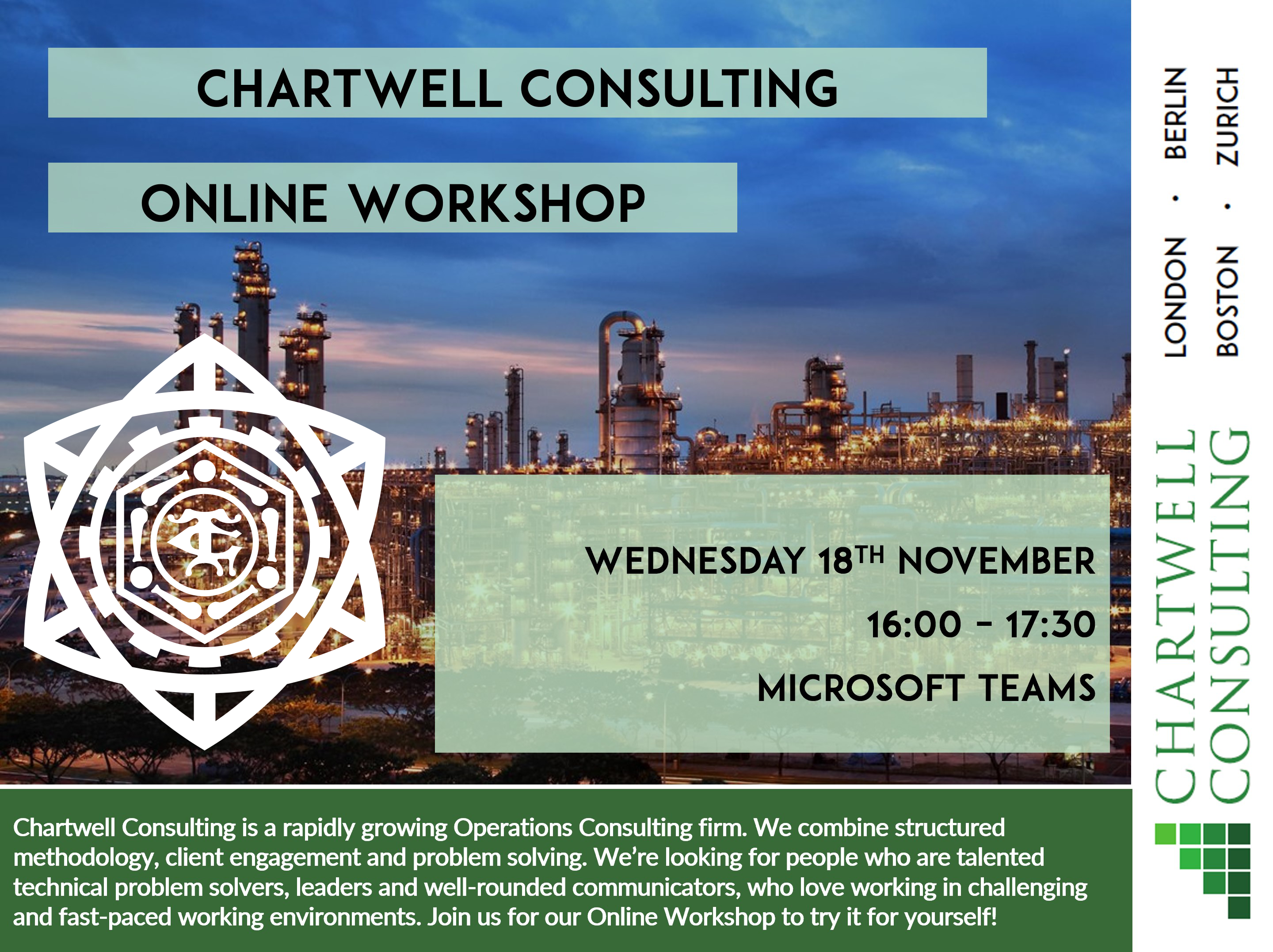 On Wednesday 18th November Chartwell Consulting will host an online workshop from 16:00 to 17:30 for master students and 3th year bachelor students. In this workshop you can try your hand at improving a manufacturing process in groups of 5 to 7 students under guidance of consultants at Chartwell Consulting.
About Chartwell Consulting
Chartwell Consulting is a rapidly growing Operations Consulting firm. We work with manufacturing businesses to help them improve, combining structured methodology, client engagement and problem solving to consistently deliver 20-50% performance improvement within 3 to 9 months.
Chartwell is a results-based organisation focused on actions and delivery, not content with simply leaving behind a report. We are proud of our Results Guarantee: a promise to our clients that without results, we do not ask for a fee.
We are looking for talented technical problem solvers, leaders and well-rounded communicators who love working in challenging and fast-paced working environments to join us in our Berlin office.