Zeeland Refinery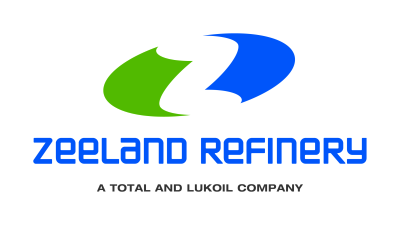 About Zeeland Refinery
Zeeland Refinery (ZR) processes crude oil to fuels and raw materials for the chemical industry. The refinery is a joint venture between oil companies Total (55%) and Lukoil (45%), www.total.com and  www.lukoil.com . Our refinery is situated in the industrial area of Vlissingen-Oost in Zeeland, The Netherlands, and part of one of  the world's largest oil and oil products trade centers (Amsterdam-Rotterdam-Antwerp). We have 420 employees and more than 250 employees from maintenance contractors work on a permanent basis in the refinery.
Distillation and hydrocracking
ZR has a distillation capacity of 155,000 barrels of crude oil per day and a hydrocracking unit, one of the largest in Europe, with a capacity of 80,000 barrels per day. ZR is one of the most efficient refineries and performs as one of the best in Western Europe. Concerning energy efficiency we rank among the best performing refineries worldwide.
Innovation, modernization and reliability
Innovation plays a major role in our refinery in modernization and expansion projects that are constantly being carried out.  For example, we more than doubled the capacity of the Hydrocracker, compared to the original 'name plate' capacity of 205 m3/h. The continuous improvement of reliability and therefore availability of the units is also of huge importance for the refinery's profitability. As an engineer, you could offer a significant contribution to these developments.
International career
We are regularly looking for engineers and have positions available in the Engineering, Production planning, Production, Maintenance, Environment and Safety departments. After gaining experience as an engineer you could move to other departments, even in supervisory and management positions. You would always be working in an international environment with the possibility of an international career with our shareholders, Total and Lukoil. 
 For more information visit www.zeelandrefinery.nl