The first real lustrum activity is the kick-off, which will take place on the 1st of October. At 19:00 we will have drinks at the Schaapkooi near the Delftse Hout. The activity will be free, but you still have to register so we will know who comes. Due to many registers we are doing this activity in two shifts. The first shift is from 19:00 to 20:30 and the second shift is from 21:00 to 22:30. The Lustrum Committee will send the grouping of the shifts on Monday the 23th, so make sure you register before monday. It is very import that you register for yourself and don't let somebody else do this, because we need to know who comes. Don't hesitate and click on that register button so we can kick off this 'IJzer Sterke' year together!
Don't forget to order your lustrum gadgets before the kickoff activity so you can collect them on the 1st of October!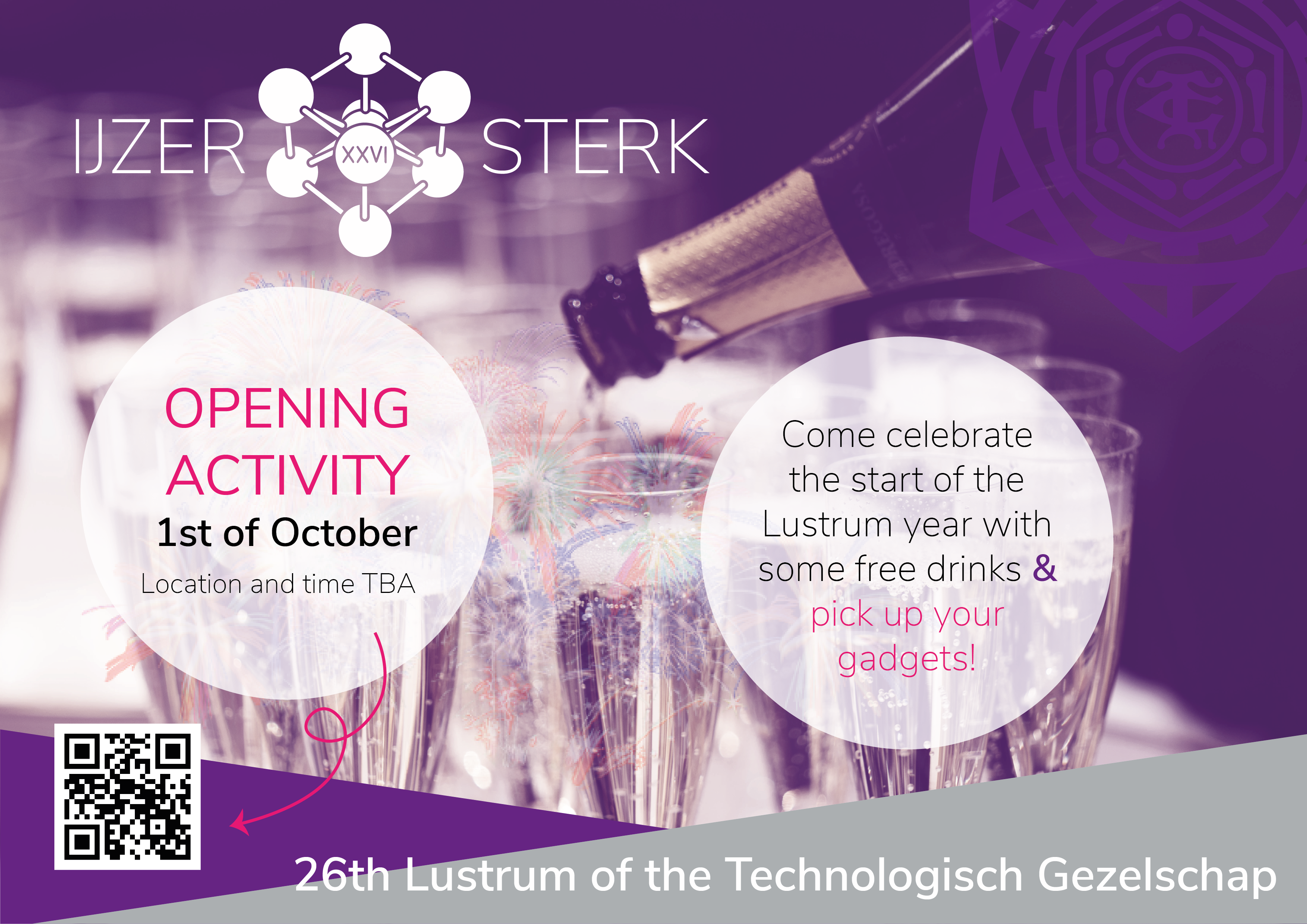 The rules of the RIVM apply during this activity!